Think of Home Staging as a resume for your house – bullets and bold fonts can highlight strengths, while other strategies take attention off the less impressive parts of one's resume.
In the same fashion, home staging is a proven marketing tool that serves as the attention-grabber and first impression creator.  Since there is only one chance to grab buyers' attention and make a great first impression, we are here to help you with exactly that!  While staging homes for our clients we incorporate statement pieces and appropriate furnishings for highlighting a home's strengths and masking its flaws. Our ultimate goal is to make potential buyers to say, "Yes, I would love living here – this is lovely!"
Staging Services We Render
Full or Partial Staging
Staging Design Consultation including space planning
Professional Painters referral
Color and Lighting recommendations & sourcing
Artwork Sourcing
Lighting Techniques
A little about us: first of all, we love what we do!
GTA Fine Interiors Design & Staging is a full-service staging company providing both Partial and Complete home staging for houses and condominiums located throughout the GTA. Our staging inventory is tastefully selected and our expertise will turn your vacant house or condo into a space of impressive interiors.
Partial Home Staging is an option offered when a home is in need of updating using our arrangement of accessories, wall art, and accent furniture pieces. While you already have your home furnished, we can edit, rearrange and add things to showcase it at its best, helping it attract a broader range of clients and keep your budget modest.
Complete Home Staging is offered when our clients needed to completely furnish and stage an empty house.
Complete Home Staging is the option for vacant homes of all kinds – mature and newer builds.
Home staging cost varies within vacant homes and homes with existing furniture, as well as within the scale of the project. To provide you with an accurate quote we will visit you for a complementary estimate.
Home Staging consultations and estimates:
We begin our home staging consultation with an assessment of your property, starting at the curb and continuing to the front door which is one of the important first impression elements.
Once inside, we will provide you with solutions for areas that need attention:
Suggestions on cosmetic or deeper fixes like floor patching, hardware replacement, lighting and new paint colors
Referral to our reliable trades who we can promptly schedule for you
Suggestions on window treatments
Suggestions on re-positioning your existing furniture which we can creatively use to keep your budget modest
Suggestions on obtaining new furniture, wall art and décor if your property is vacant
Final list of actions that will get your property ready to go!
Our Staging Consultation runs up to 3 hours and is priced at $250
Estimates are free of charge and not to be mixed up with the home staging consultations. During the estimate, we will:
Familiarize ourselves with the property and discuss its style & location
Take photographs and measurements as needed
Email you a quote for your project within 24 hours or less
Selling A Lifestyle
You, as a home owner, have to recognize that it's not just a set of rooms that you're offering for sale, but you're also selling a lifestyle. Homes that are professionally staged look "move in ready", which buyers love and will pay more for.
We can help you to present your potential buyer with an idea of what can be done with given space, while they're seeing that space at its best right before their eyes. A home that doesn't look great may languish on the market and require a price reduction to sell. Meanwhile staging budget is just a fraction compared to an amount which one's first price reduction would be. 
Whether you are a real estate agent or a homeowner preparing to sell, GTA Fine Interiors is ready to work with you.
We are here to make your home-selling experience nice and easy. We're sure to stay up to date with current trends and present our clients' homes with proper grace that will make everyone want to live there. With unique art, bold accents and an experienced eye, we transform and enhance a home's original qualities.
Call us today at (416) 992-1882 and start preparing your greatest asset to sell for optimal profit.
Helpful tips: if you're preparing your house to go on the market, your basic check list should include:
Check and tidy up your landscaping
Take good care of your front door and enhance your entry way
Complete any needed painting and repairs
Remove all clutter and personal items such as family photos or notes from common areas (eg.: refrigerator, laundry machines, etc.)
Clean and organize closets and cupboards so they are spacious
Clean off kitchen and bathroom counters of everything except essential small appliances
Have your home sparkling clean; pet-free and odor-free
Make sure photos on your listing are professional; professional photography is more than worth the price
Keep scrolling to see our work and get inspired!
See Our Work and Get Inspired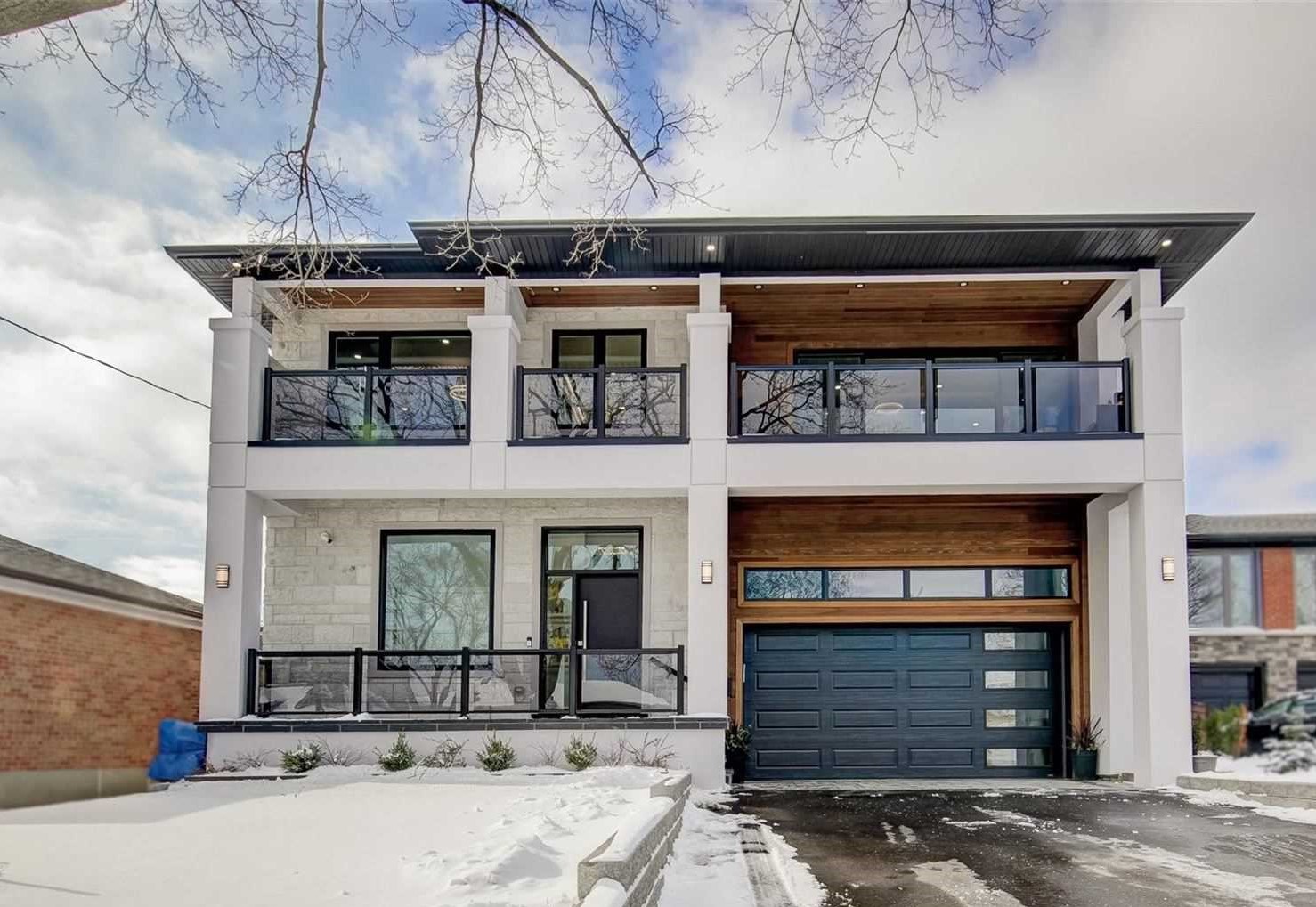 Etobicoke Vacant Property Staging
2021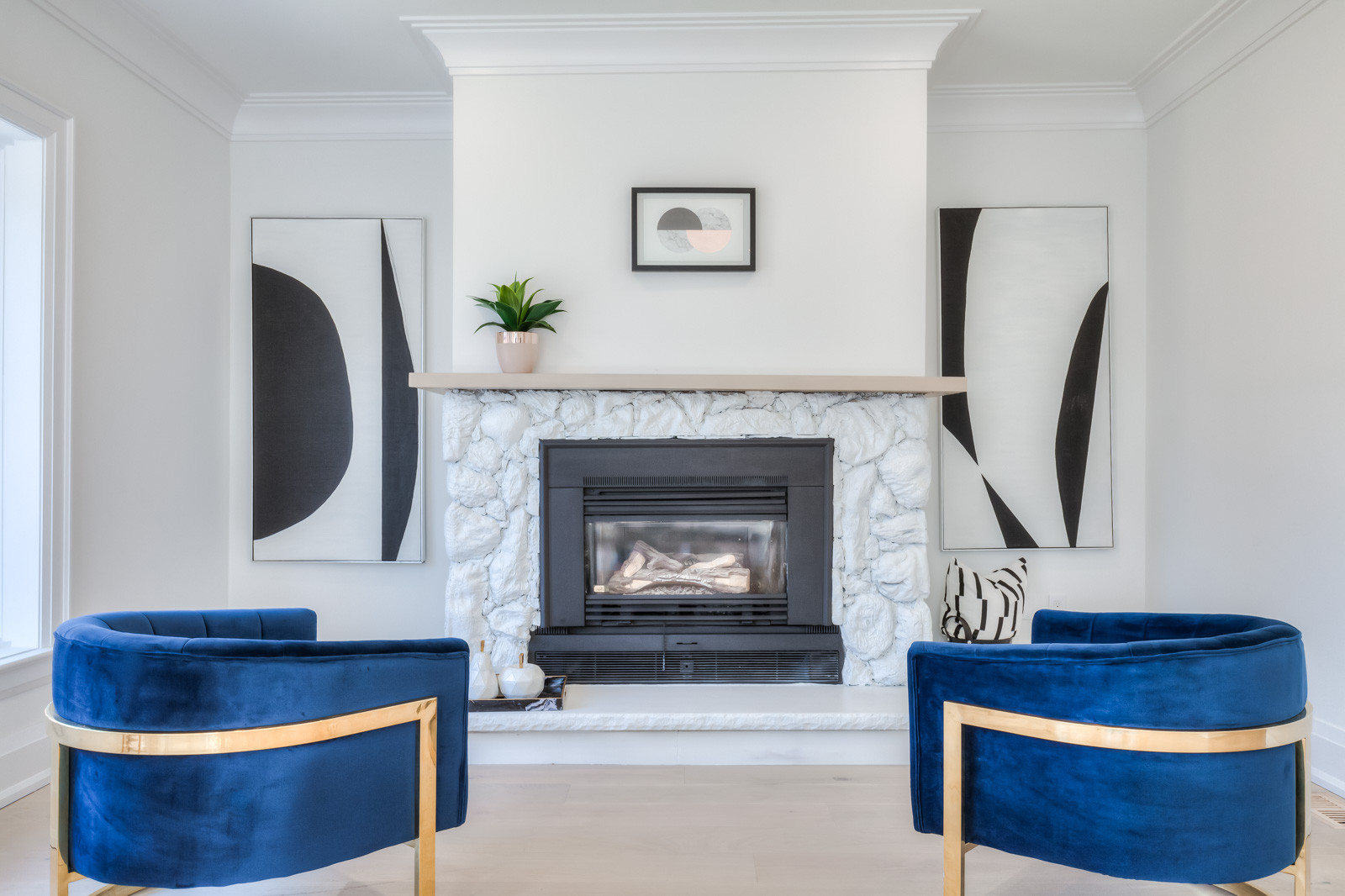 Etobicoke Vacant Property Staging
2021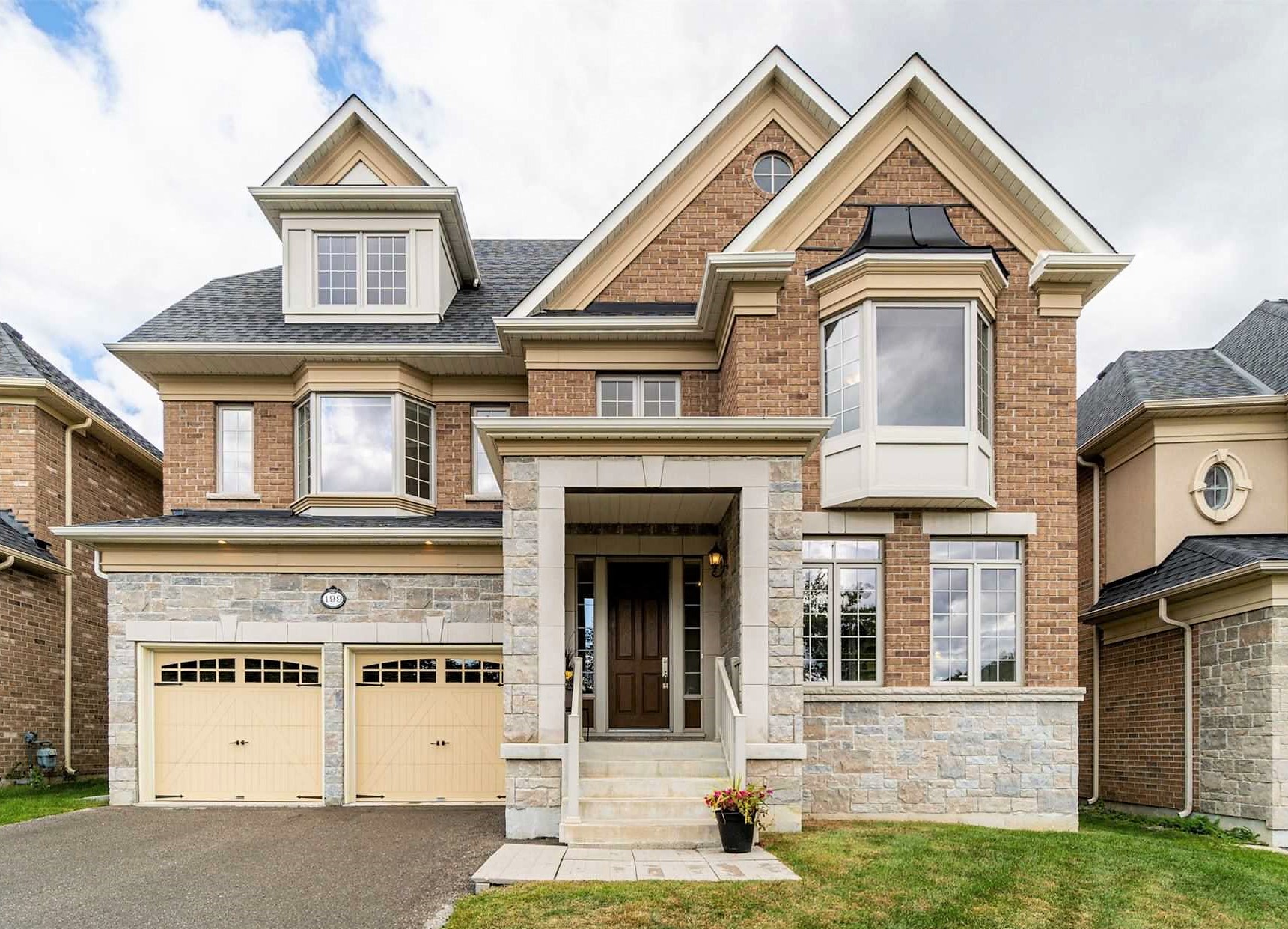 Westbrook Property Styling
2020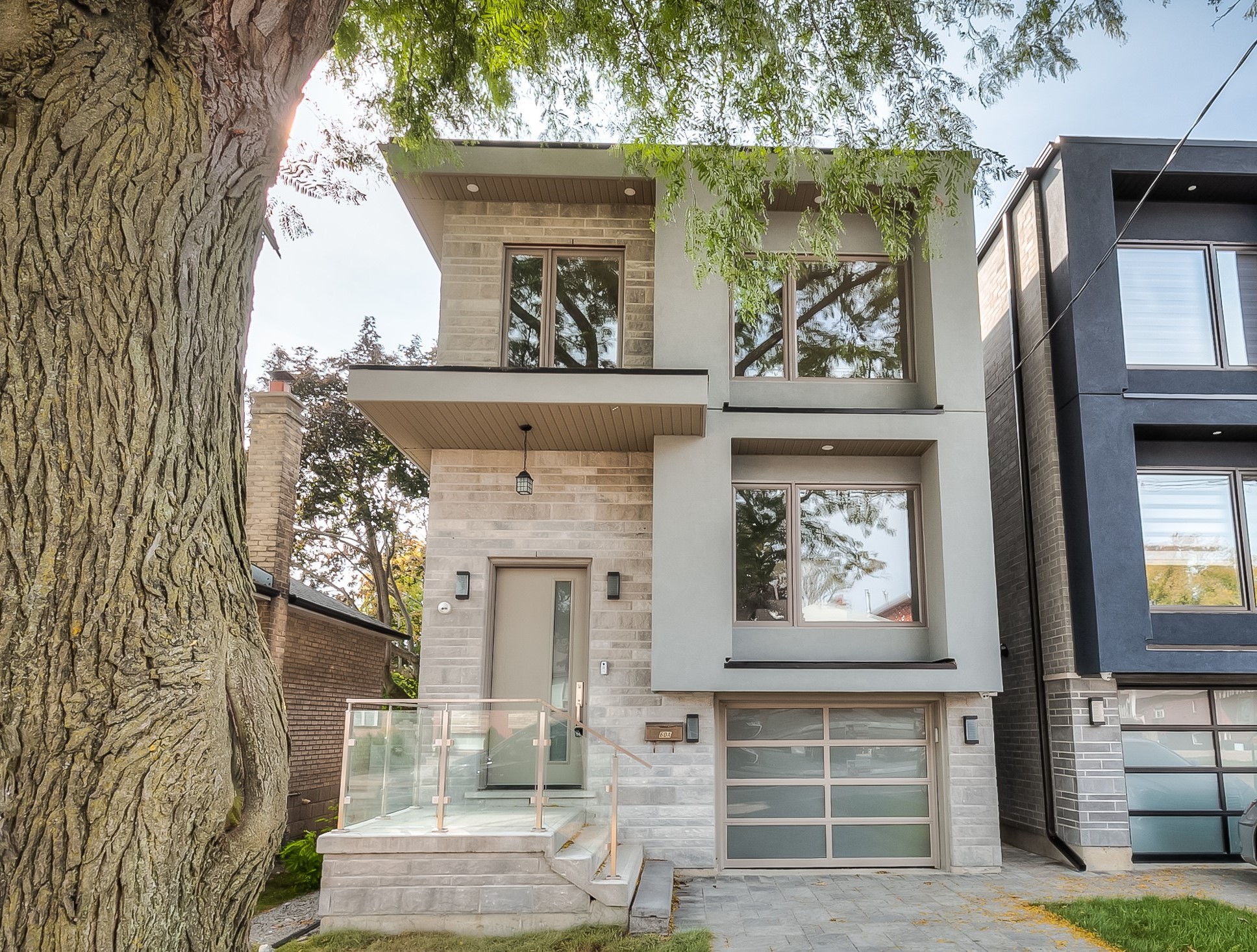 Toronto New Build Home Staging
2020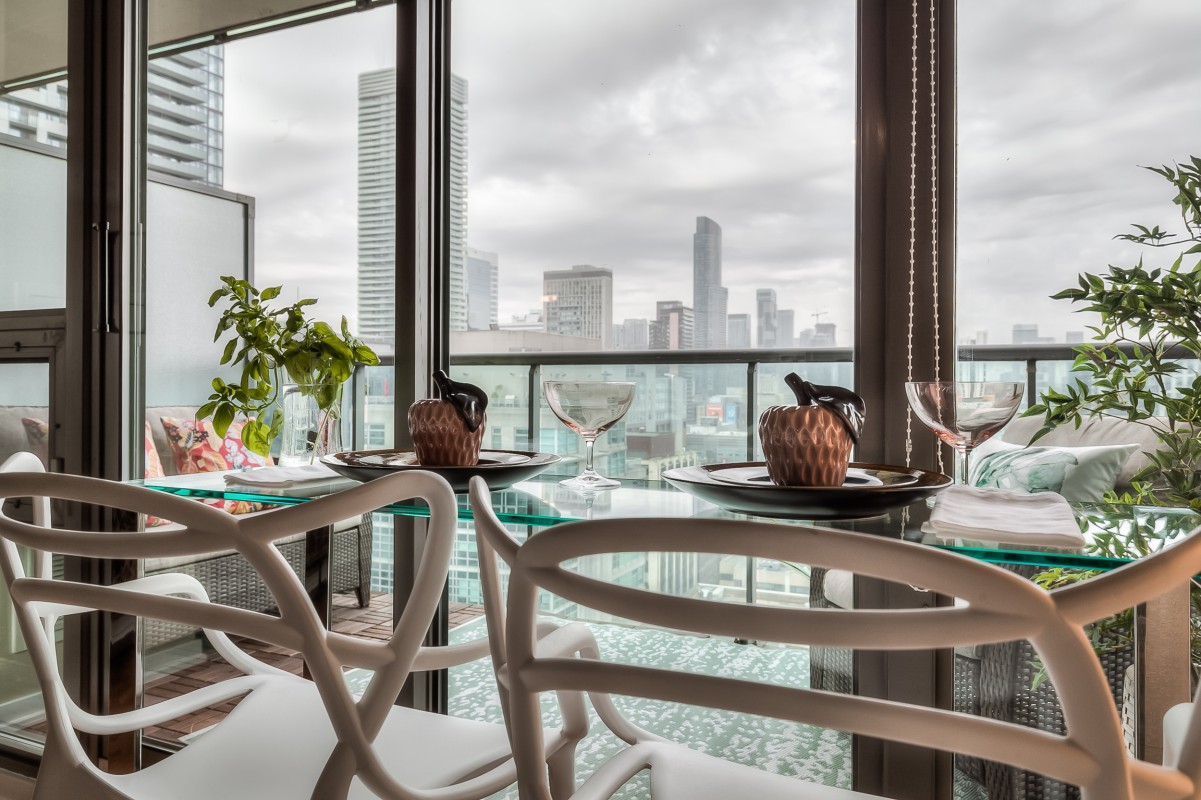 Lombard St Vacant Condo Staging
2020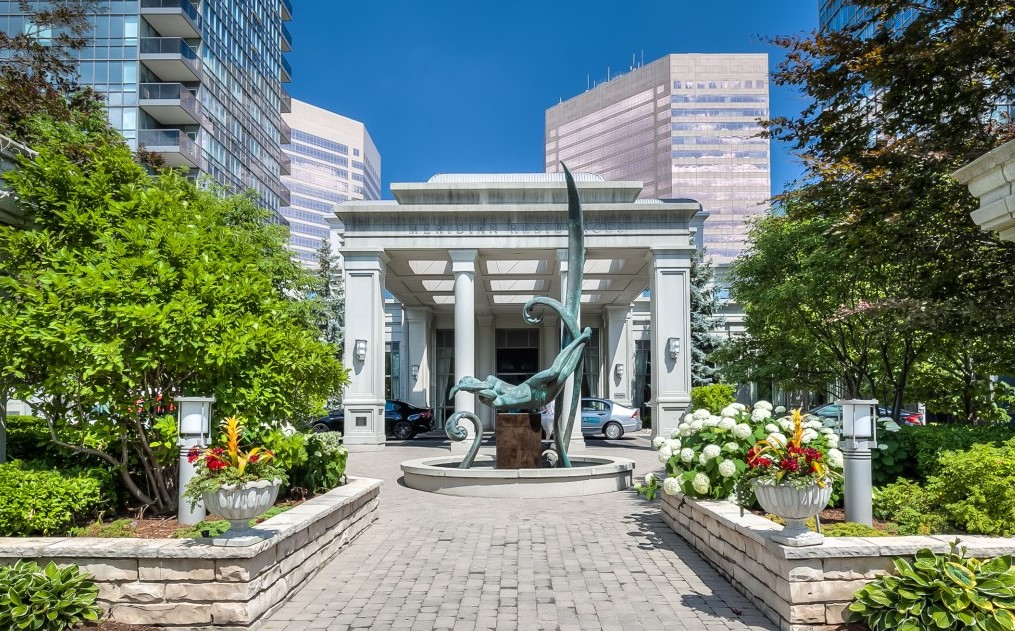 North York Condo Staging
2020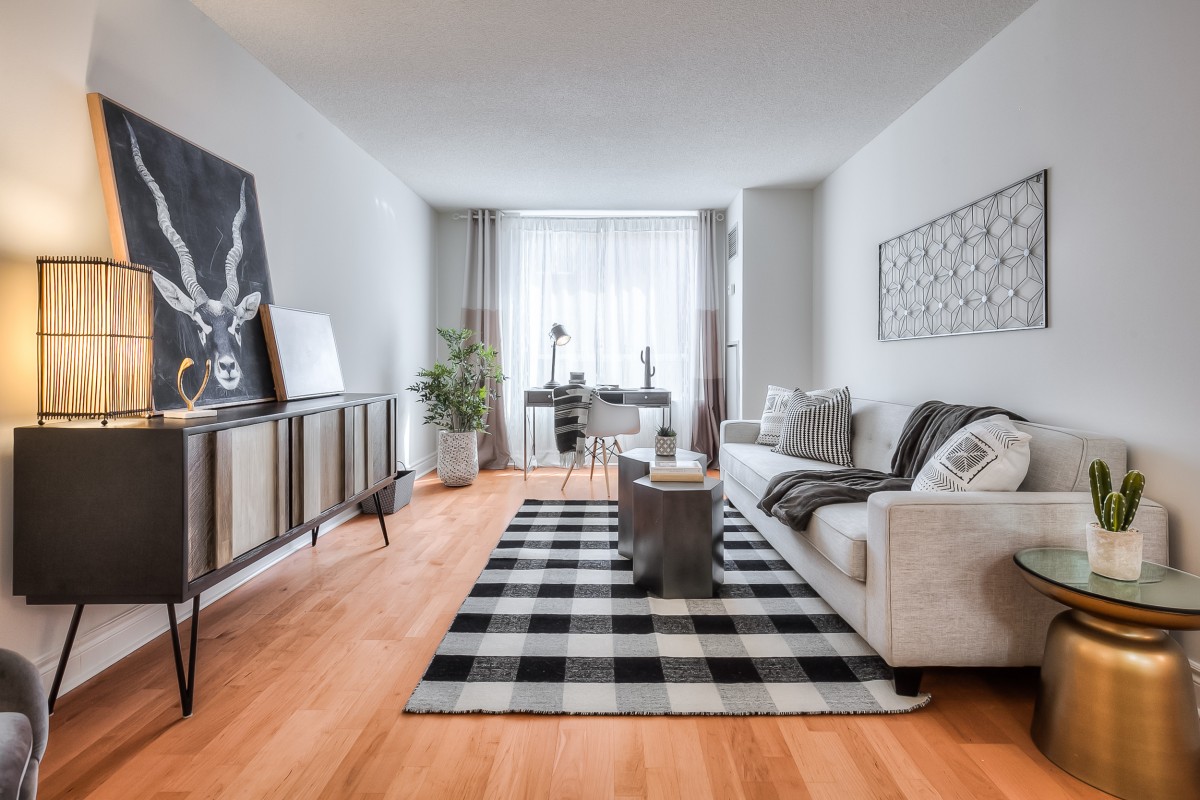 Vacant Condo Staging Midtown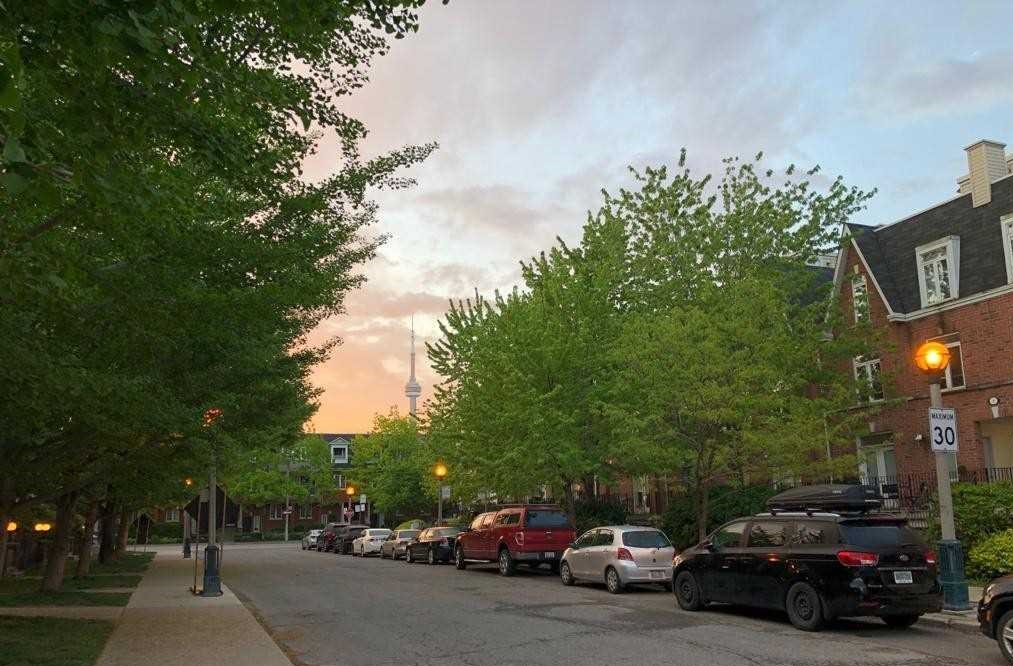 Shank St Townhouse Staging
Mr. Downtown 2020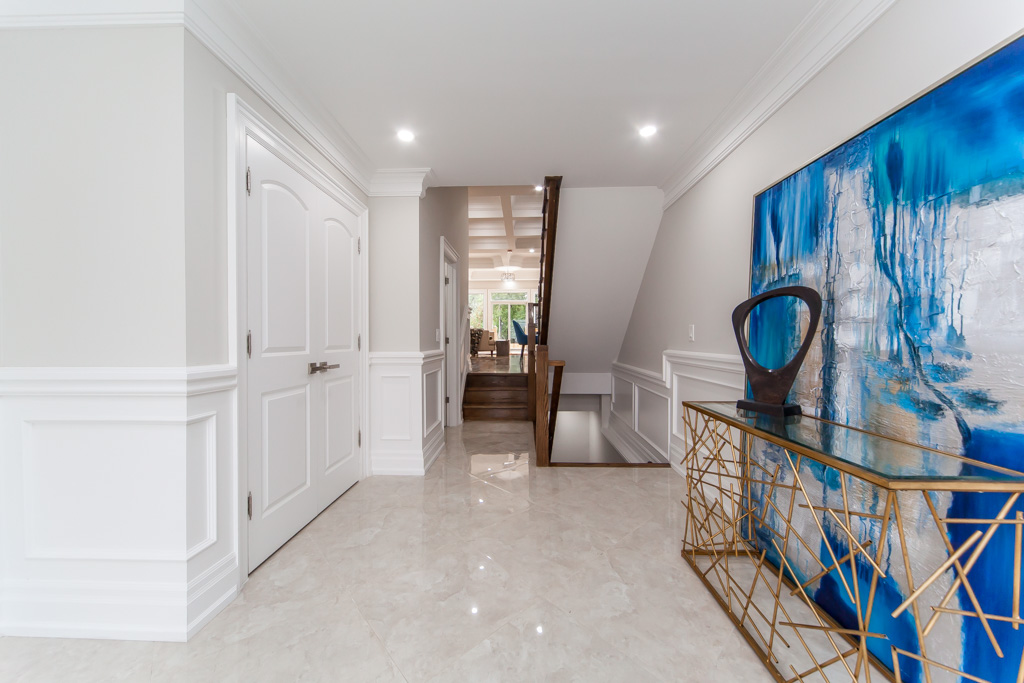 Vacant Home Staging
Loving Blue!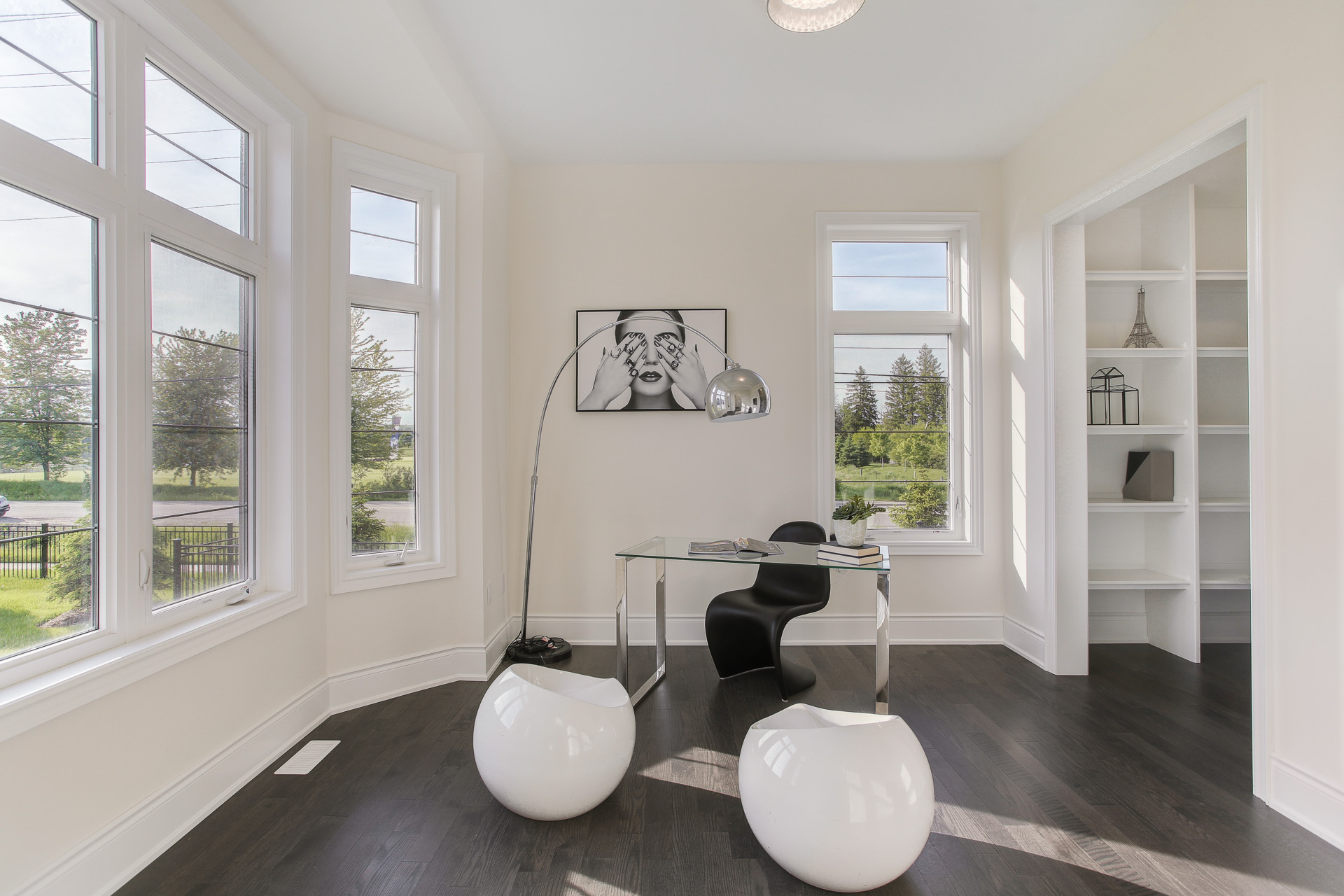 King City Property Styling
Black & White that is!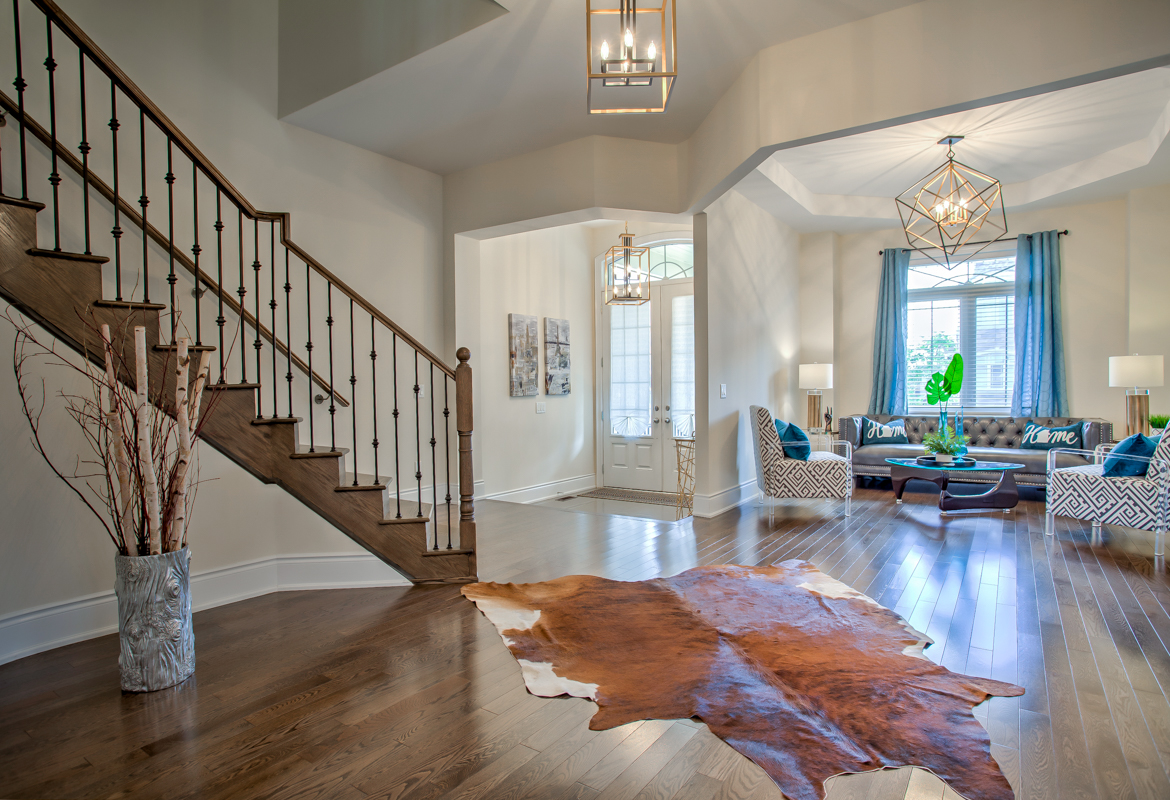 Vacant House in Kleinburg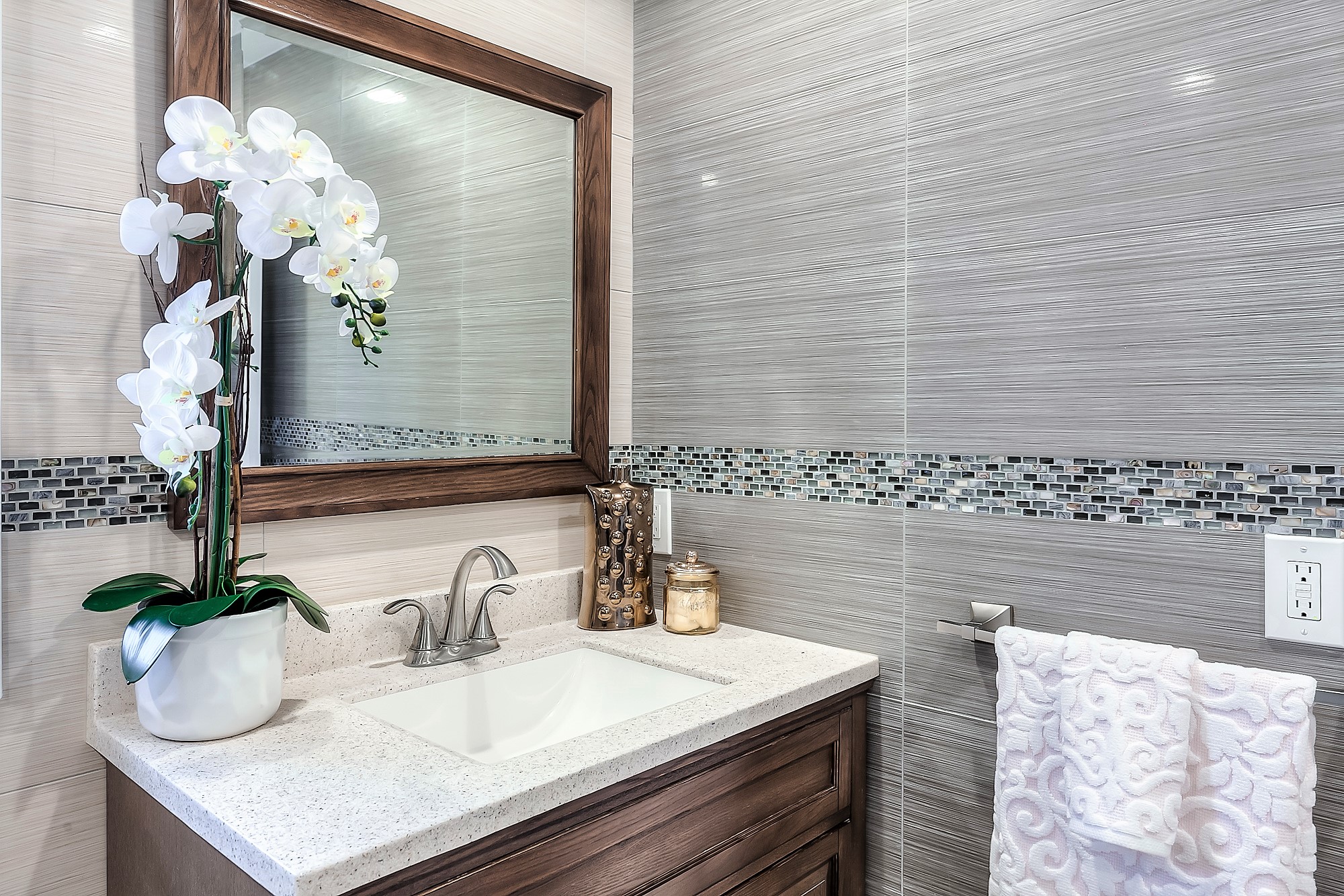 In the mood for artistic elegance? We recently had the opportunity to stage the beautifully designed former home of Toronto Artist John Bennett, and had a special experience to say the least. Featured are some of John Bennett's very own art pieces, and the spectacular architecture of this unique house. We decided that everything here should be about color and were able to bring out the best of it with stylish and colorful art pieces. Take a look for some inspiration!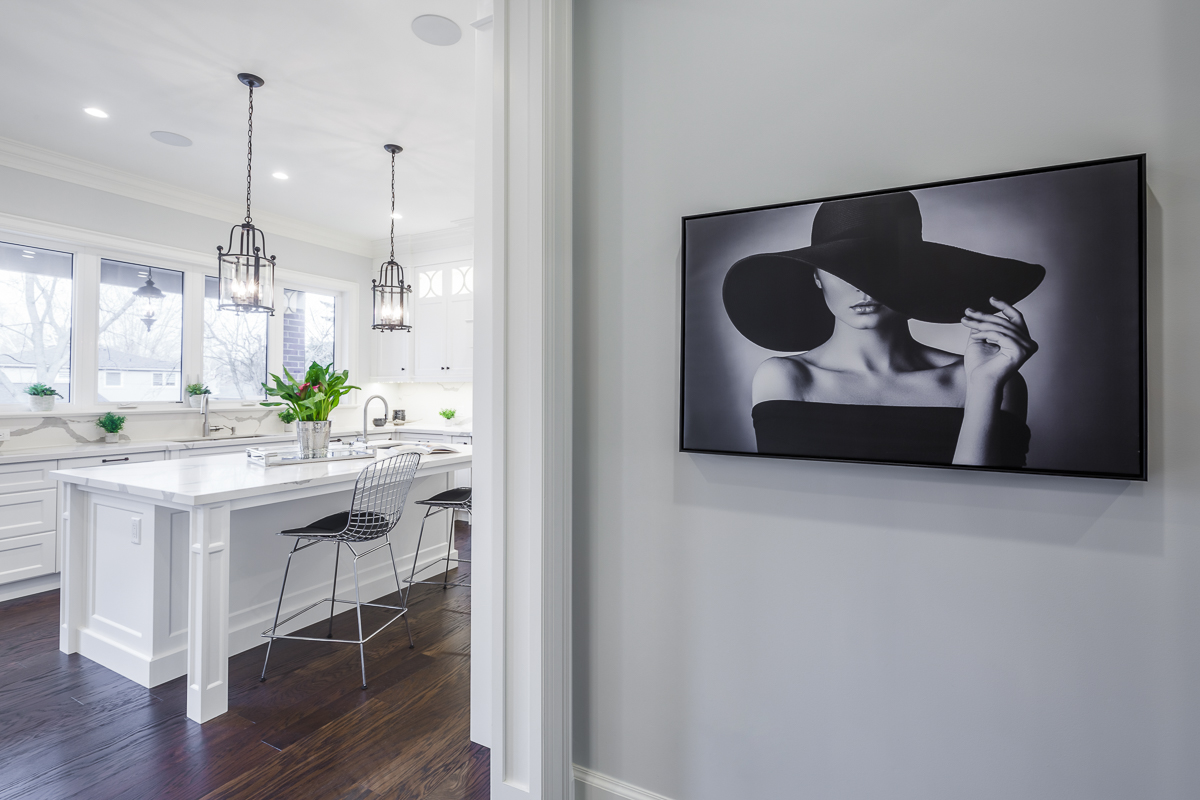 While staging this house for Daryl we absolutely fell in love with it. Its astonishing design and finishings left us speechless as we worked through. Featuring mature trees in the large windows – it is simply breathtaking any time of the day. Very welcoming and just lovely.
There is one lucky family out there that will call this place "home" very soon.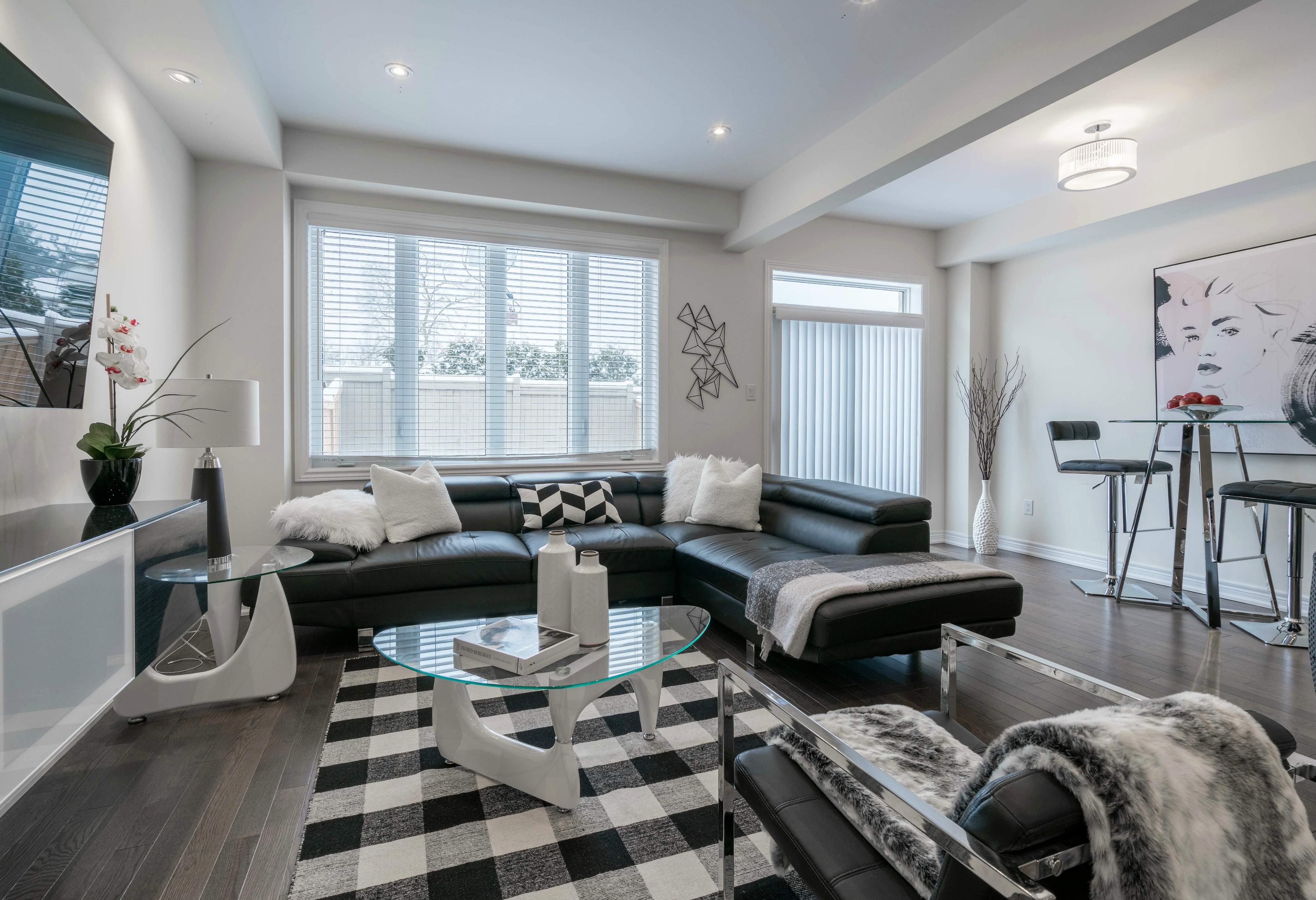 Occupied Property in Aurora
Vacant Property in Richmond Hill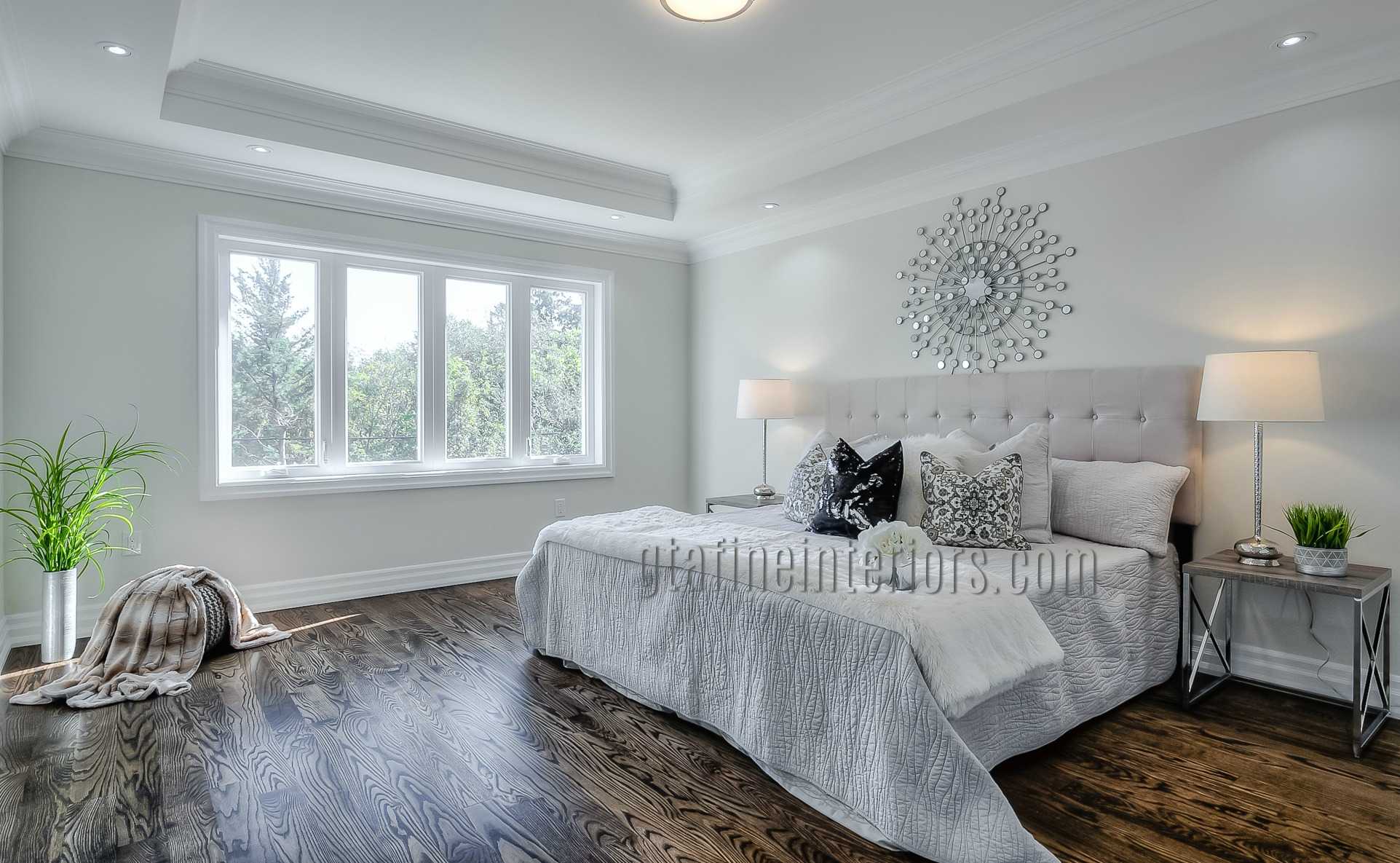 Vacant Property in Toronto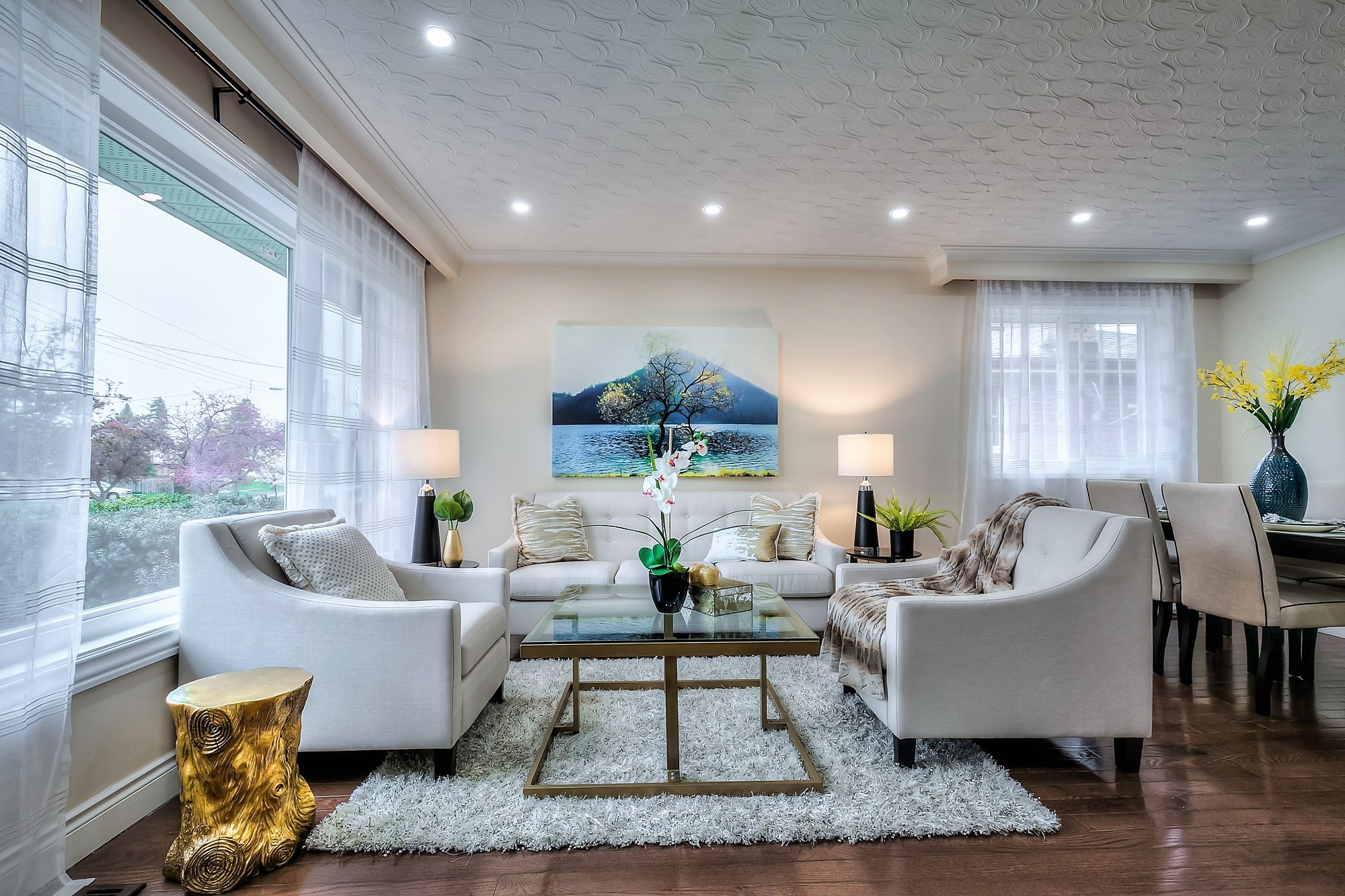 Vacant Property in Guildwood Village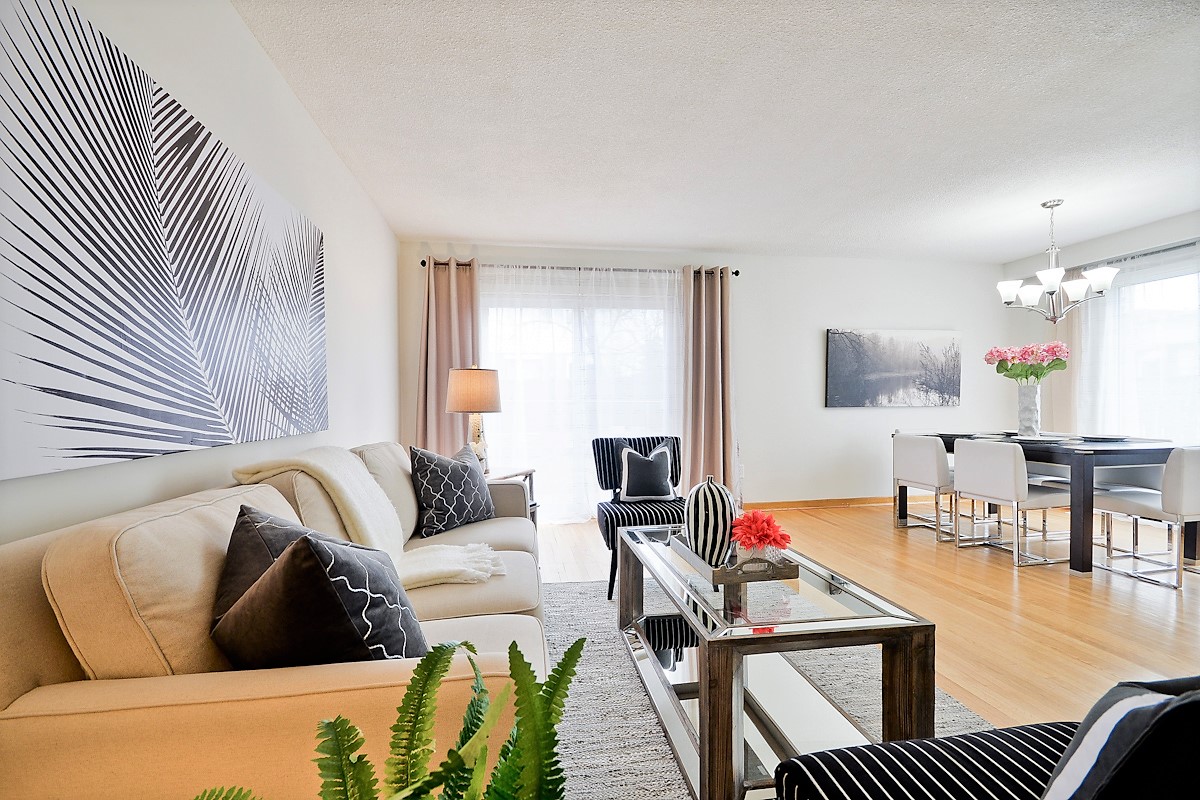 Vacant Property in Toronto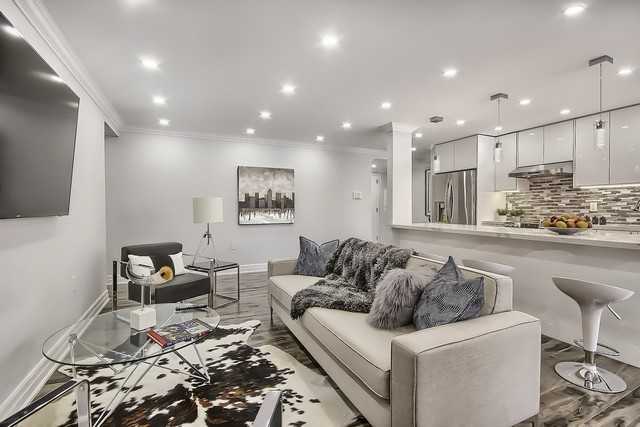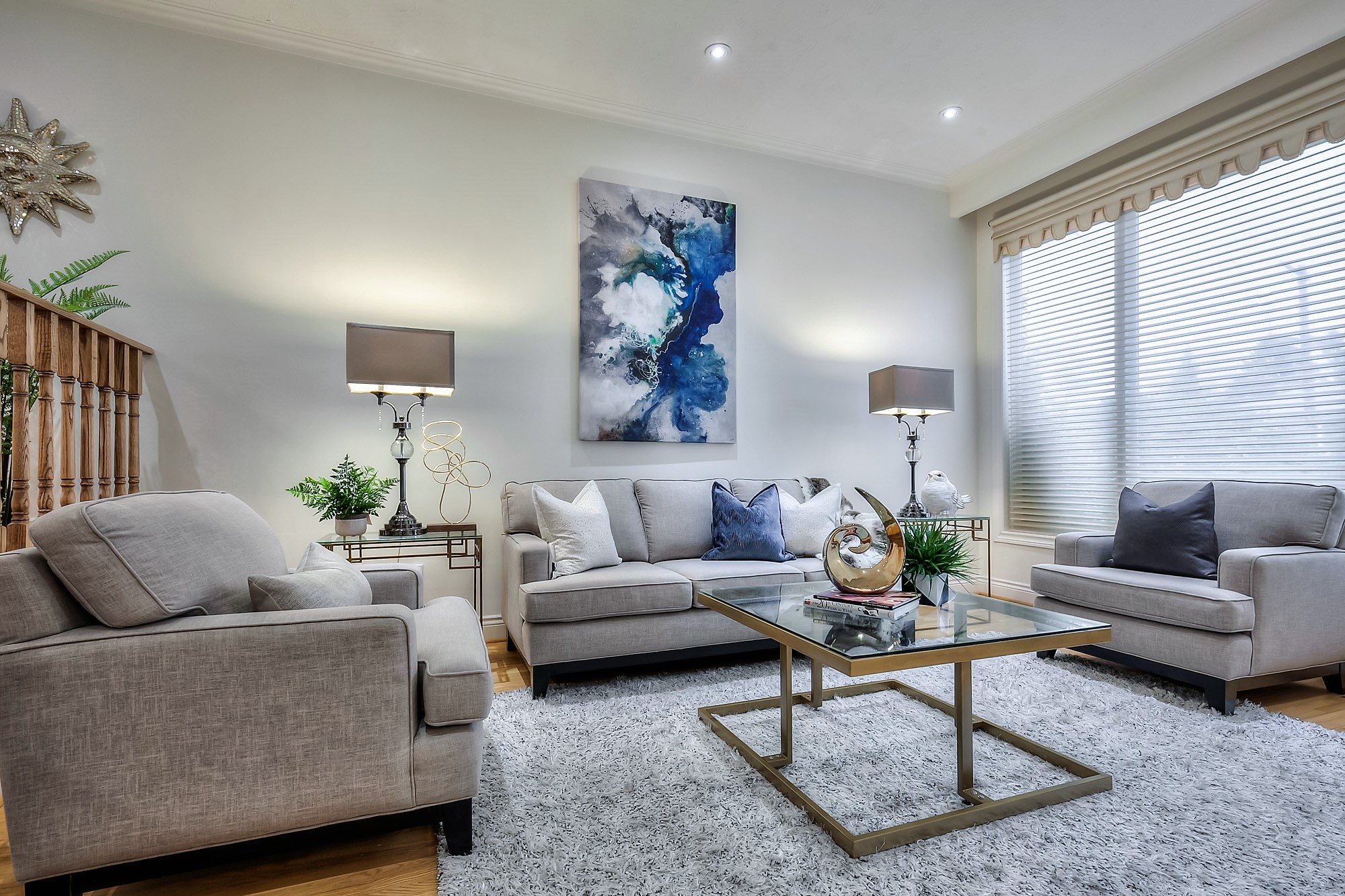 Vacant Property in West Hill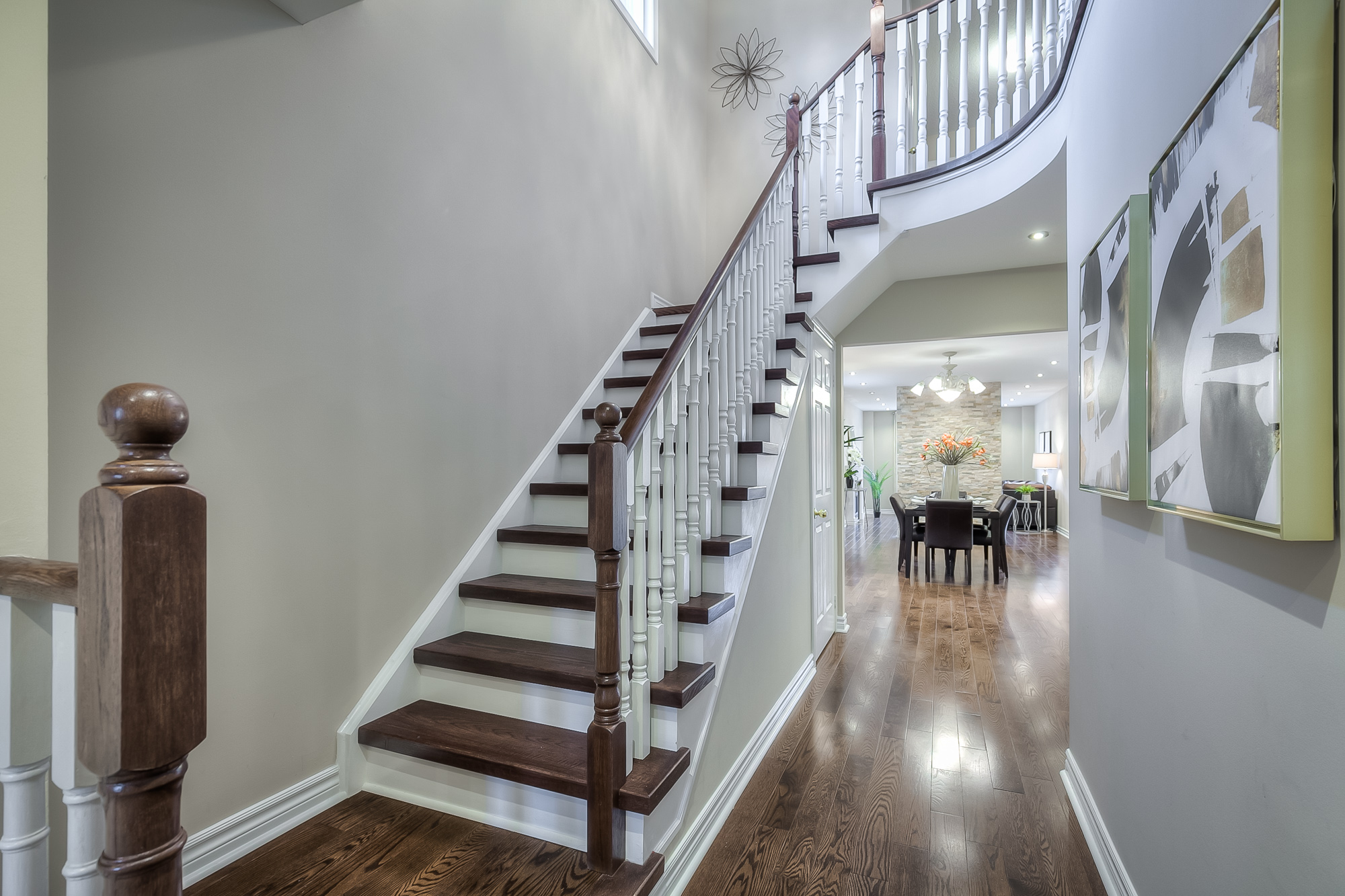 Occupied Property in Markham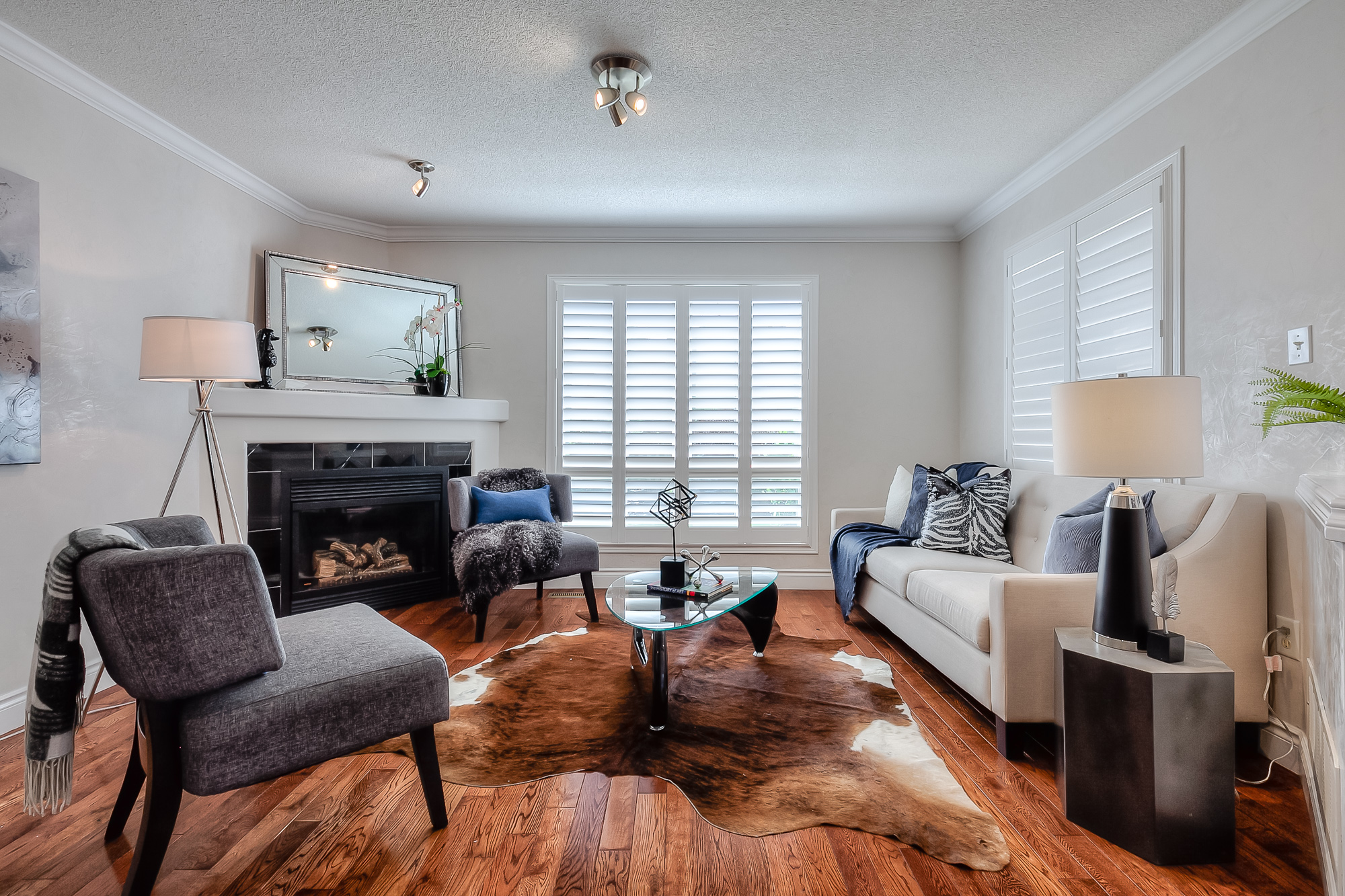 Occupied Property in Mississauga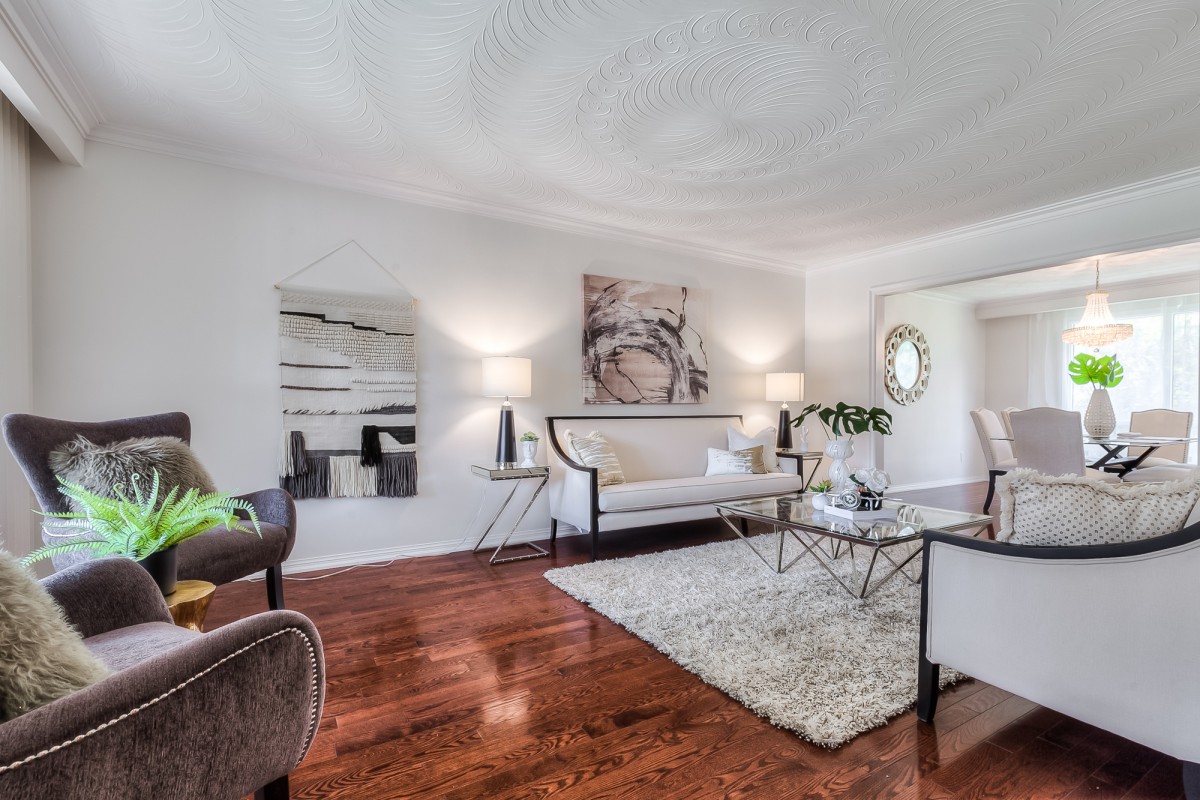 Vacant Property in North York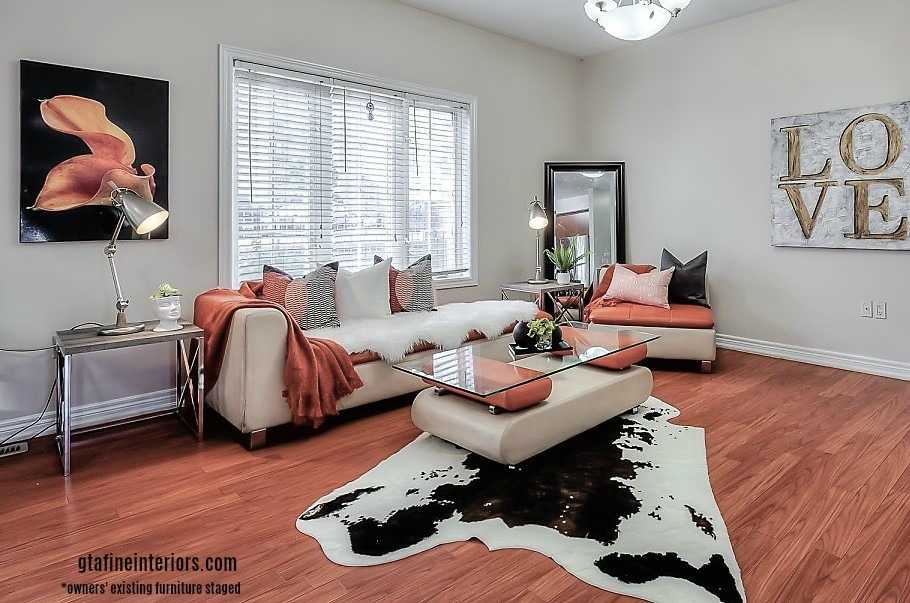 Occupied Property in Toronto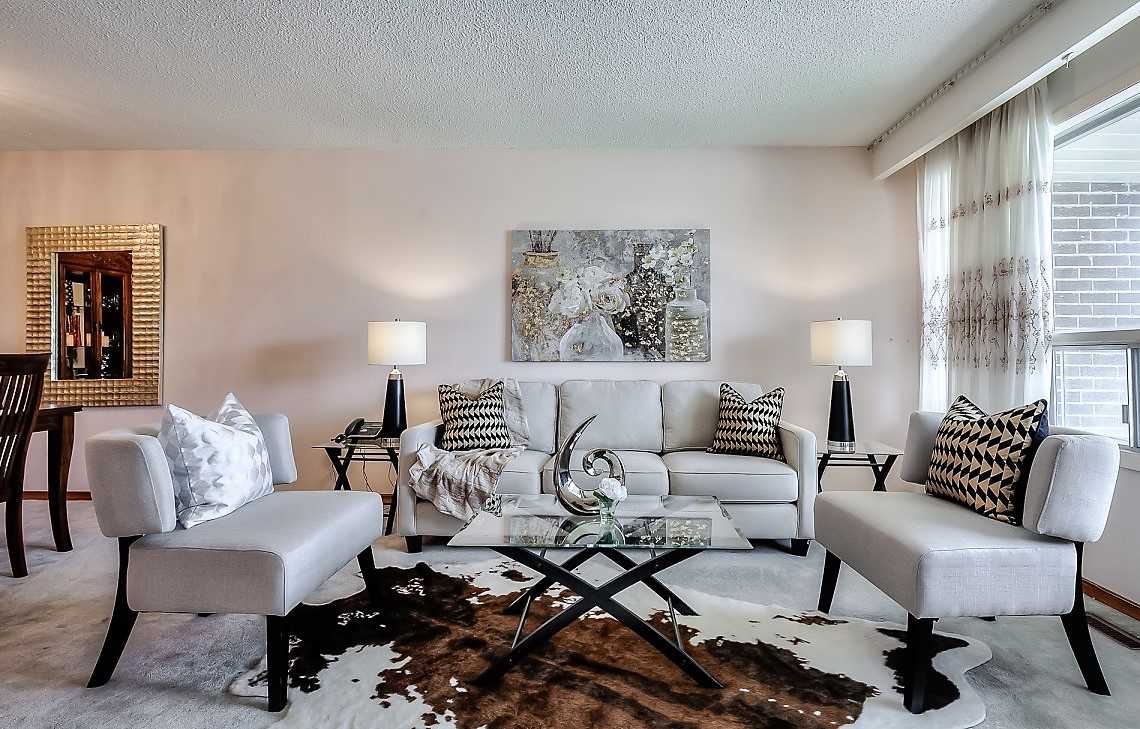 Occupied Property in Toronto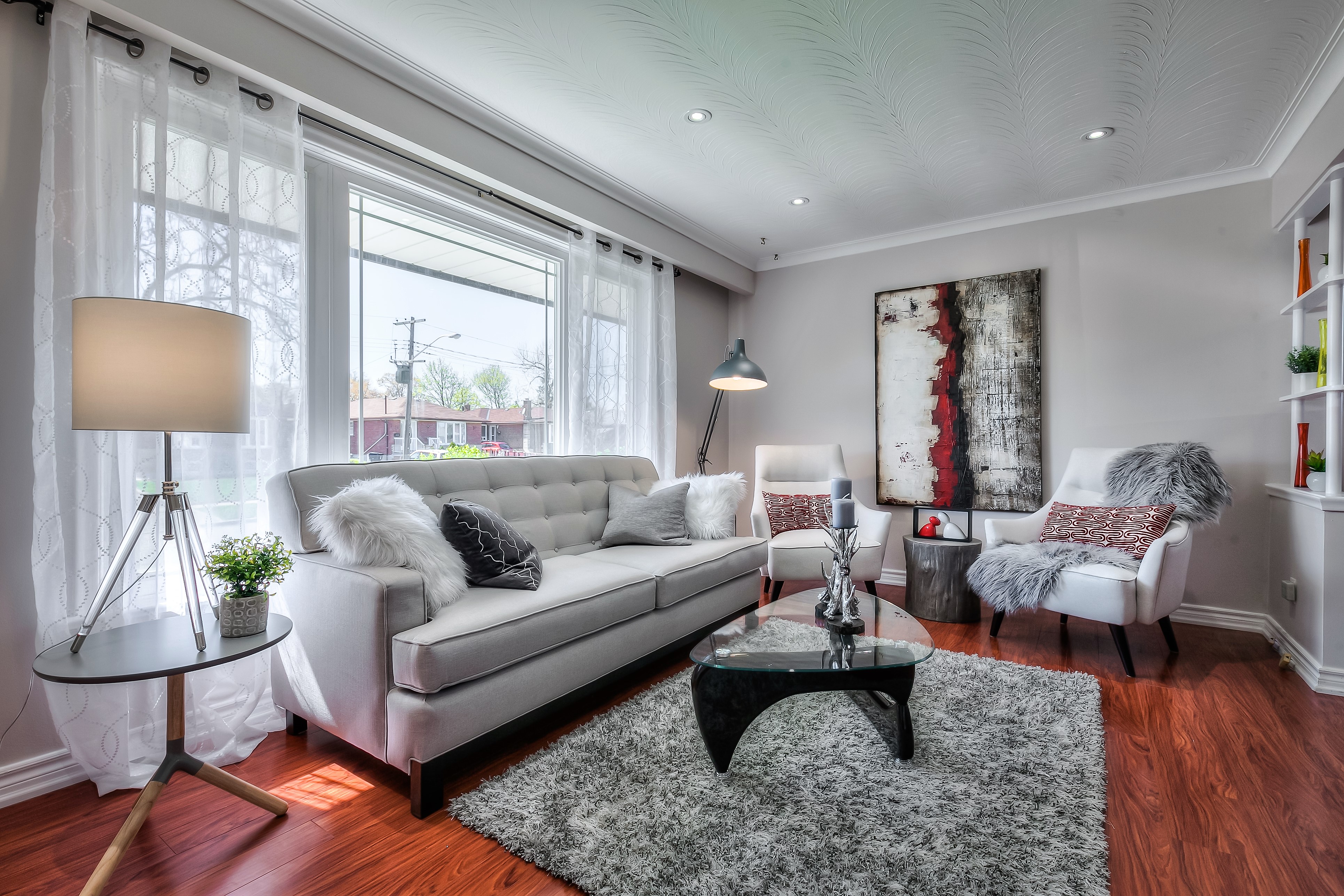 Vacant Property in Scarborough Bluffs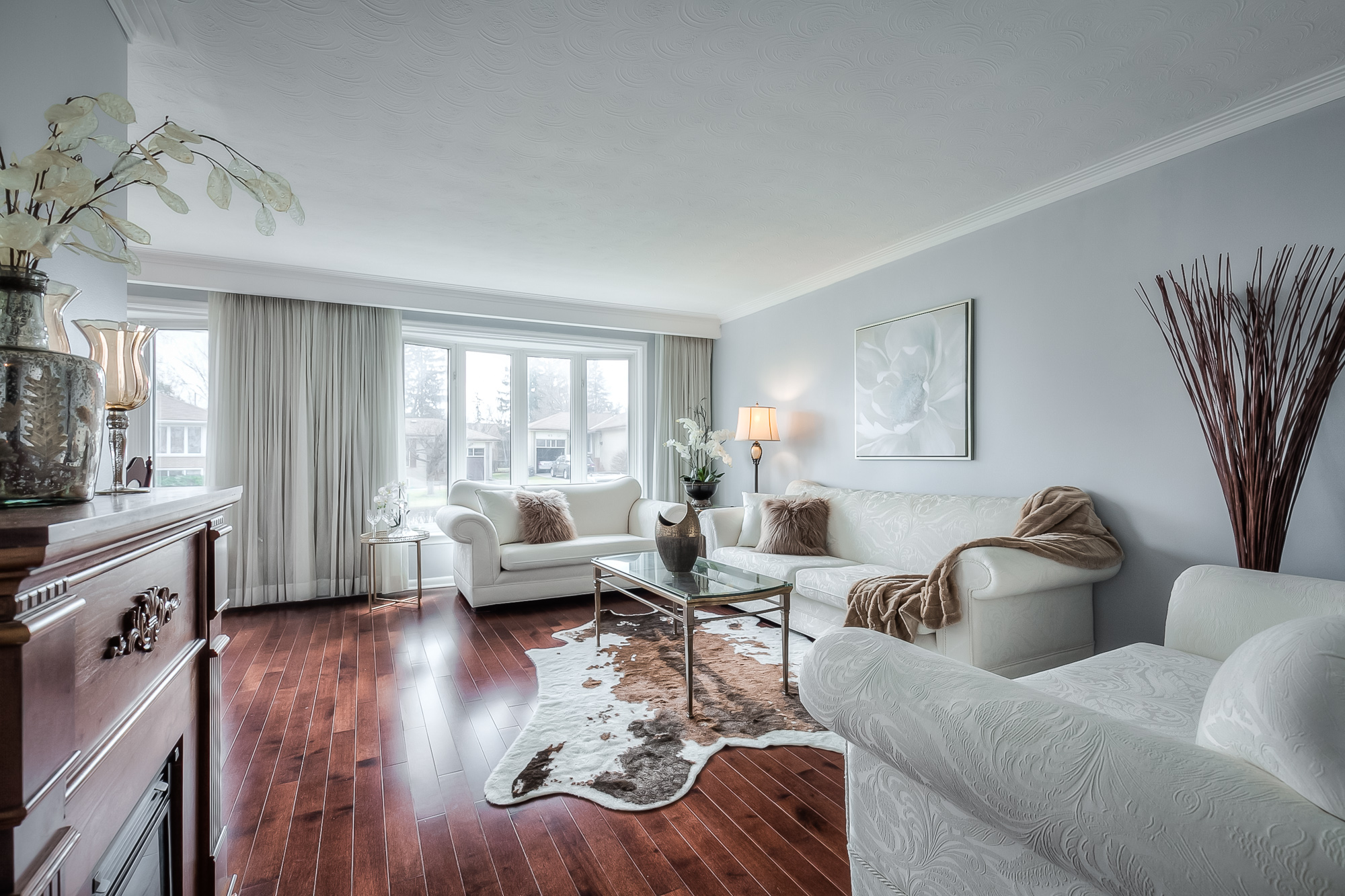 Occupied Property in North York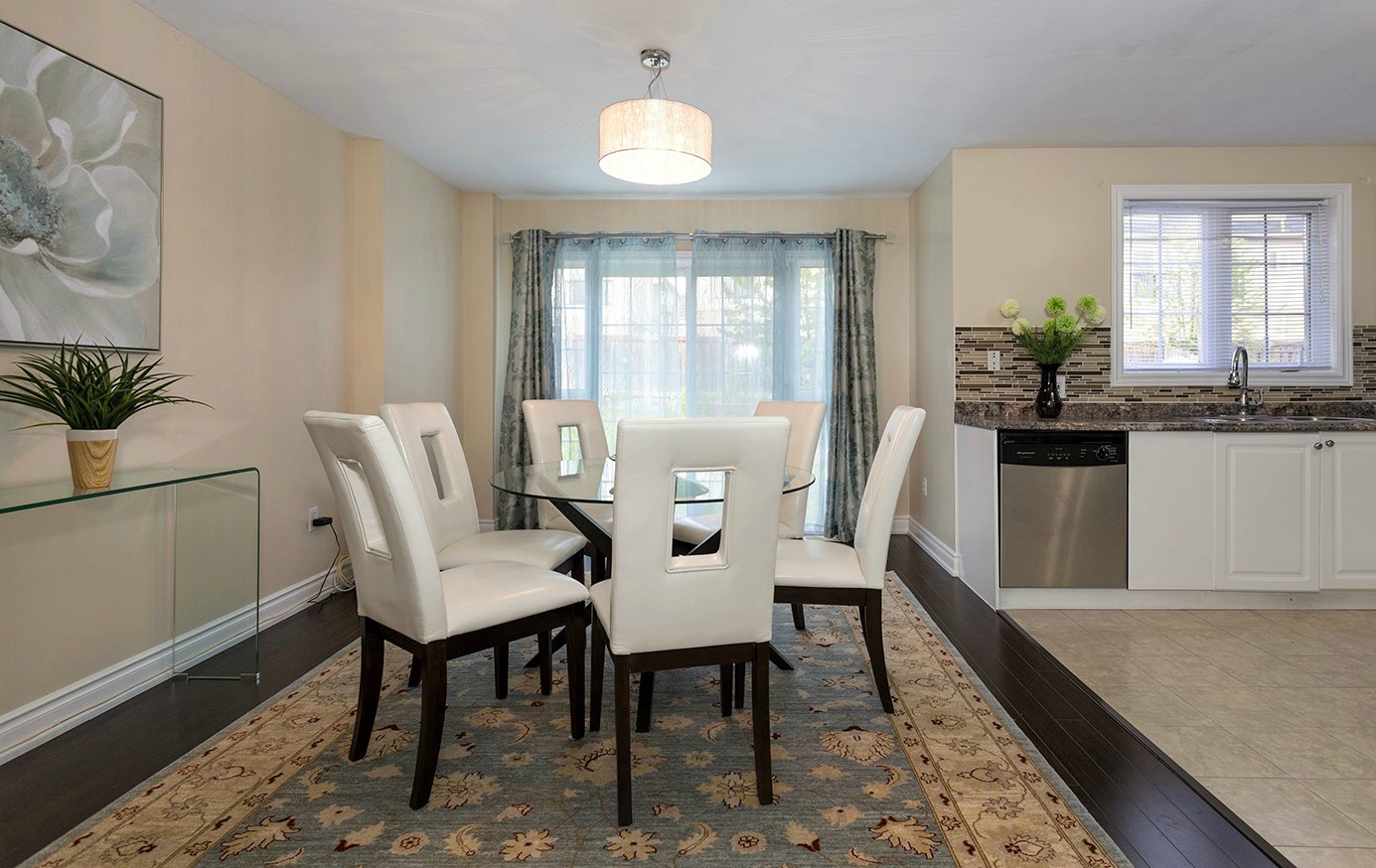 Occupied Property in Miller's Creek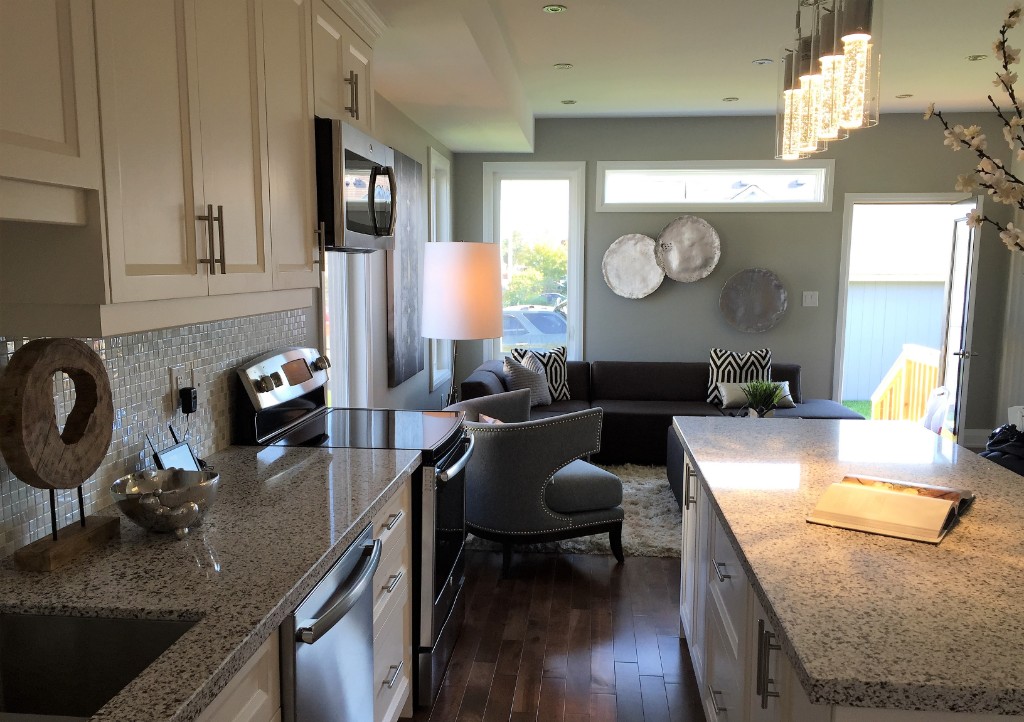 Vacant Property in Downtown Toronto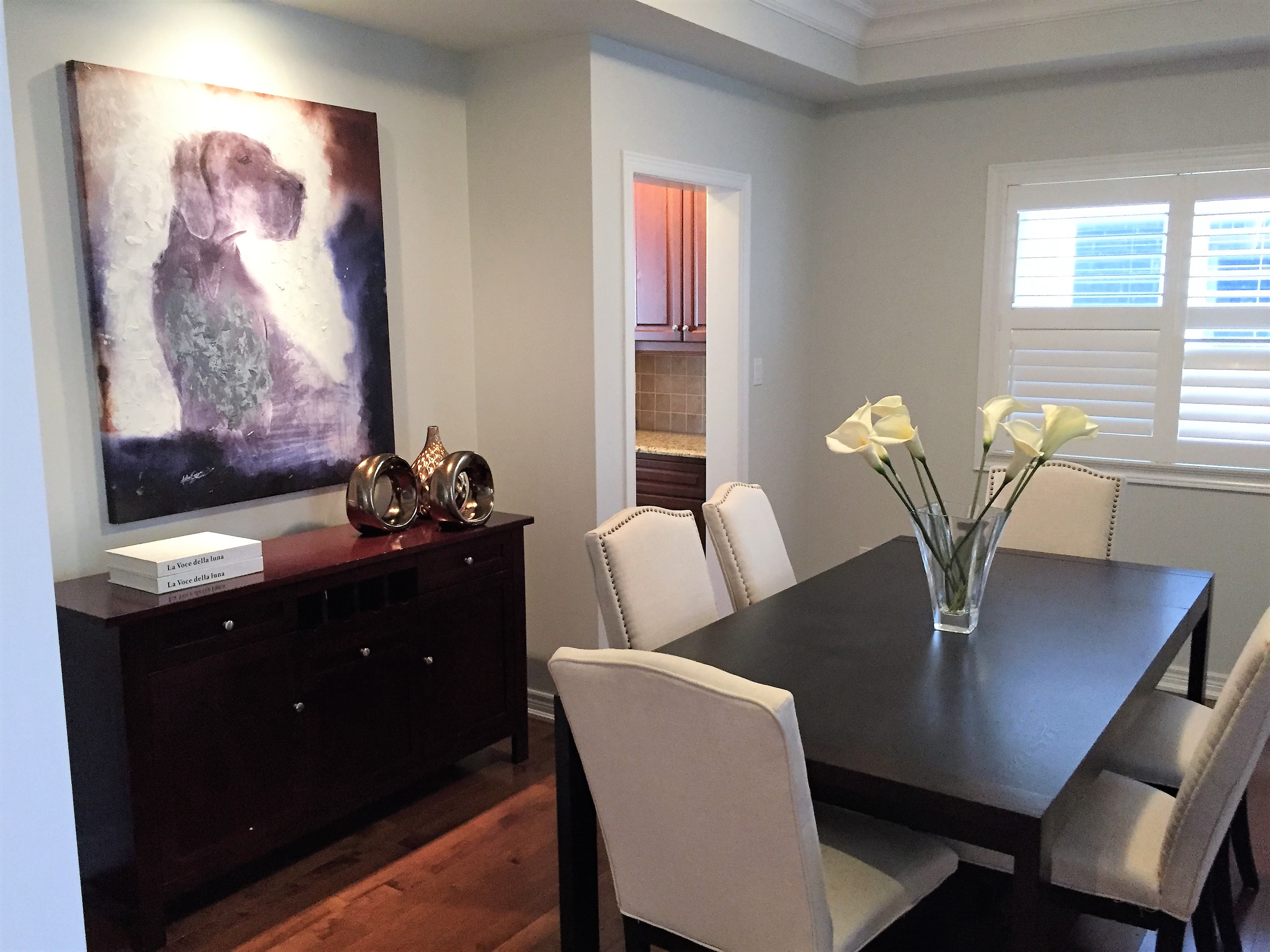 Occupied Property in Oakville