Home Staging in East York
Think of Home Staging as a resume for your house – bullets and bold fonts can highlight strengths, while other strategies take attention off the less impressive parts of one's resume.
In the same fashion, home staging is a proven marketing tool that serves as the attention-grabber and first impression creator.  Since there is only one chance to grab buyers' attention and make a great first impression, we are here to help you with exactly that!  While staging homes for our clients in East York we incorporate statement pieces and appropriate furnishings for highlighting a home's strengths and masking its flaws. Our ultimate goal is to make potential buyers to say, "Yes, I would love living here – this is lovely!"
Staging Services We Render in East York
Full or Partial Staging
Staging Design Consultation including space planning
Professional Painters referral
Color and Lighting recommendations & sourcing
Artwork Sourcing
Lighting Techniques
A little about us: first of all, we love what we do!
GTA Fine Interiors Design & Staging is a full-service staging company providing both Partial and Complete home staging for houses and condominiums located in East York and throughout the GTA. Our staging inventory is tastefully selected and our expertise will turn your vacant house or condo into a space of impressive interiors.
Partial Home Staging is an option offered when a home is in need of updating using our arrangement of accessories, wall art, and accent furniture pieces. While you already have your home furnished, we can edit, rearrange and add things to showcase it at its best, helping it attract a broader range of clients and keep your budget modest.
Complete Home Staging is offered when our clients needed to completely furnish and stage an empty house.
Call us today (416) 992 1882 to discuss your home staging project in East York.
Pricing And Terms
 Our Staging Consultation runs up to 3 hours and is priced at $250
Our Estimates are free of charge
Home staging cost varies within vacant homes and homes with existing furniture, as well as within the scale of the project. To provide you with an accurate quote we will visit you for a complementary estimate
 30 days is the minimum staging term; if needed it can be extended further at a discounted price
60 days term can also be purchased at a highly discounted price
Selling A Lifestyle
You, as a home owner, also have to recognize that it's not just a set of rooms that you're offering for sale, but you're also selling a lifestyle. Homes that are professionally staged look "move in ready", which buyers love and will pay more for.
We can help you to present your potential buyer with an idea of what can be done with given space, while they're seeing that space at its best right before their eyes. A home that doesn't look great may languish on the market and require a price reduction to sell. Meanwhile staging budget is just a fraction compared to an amount which one's first price reduction would be.
We are here to make your home-selling experience nice and easy. Whether you are a real estate agent or a homeowner preparing to sell in East York, GTA Fine Interiors Design & Staging is ready to work with you.
Please read helpful tips on how to choose a home stager here.
Call us today (416) 992 1882 to discuss your home staging project in East York.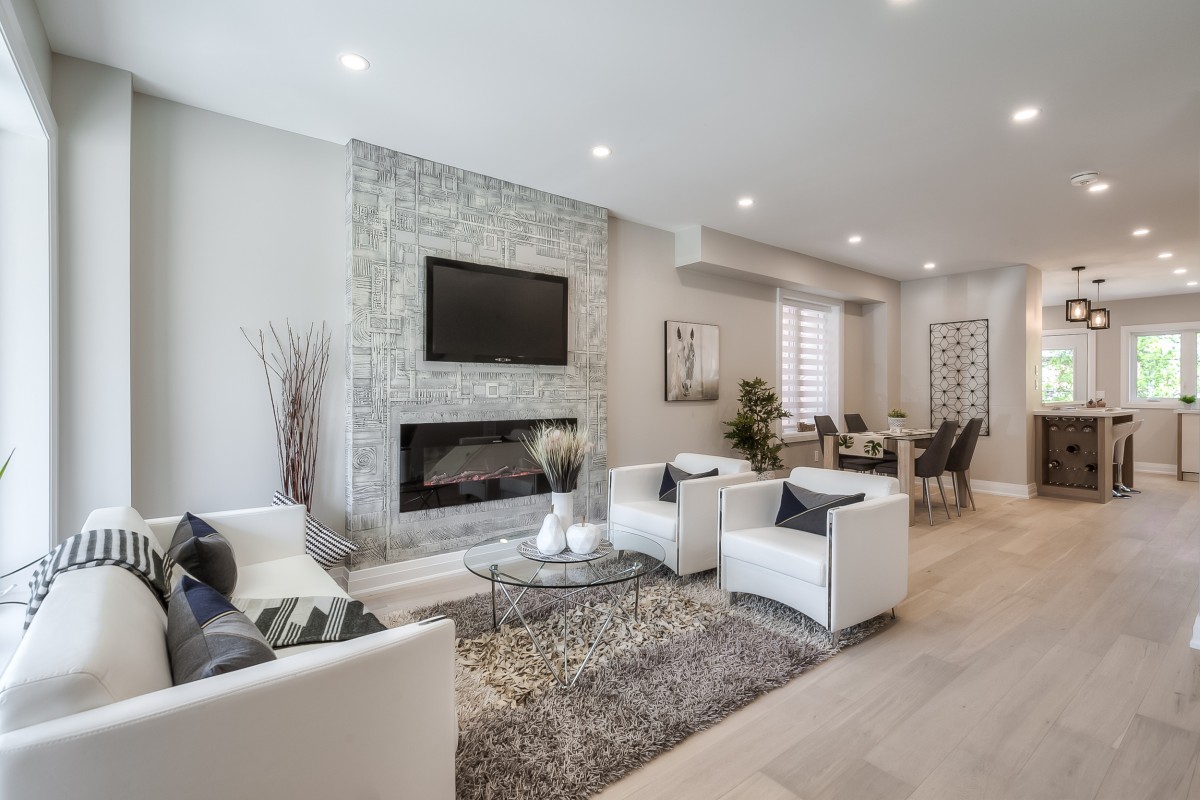 Vacant Home Staging East York
Vacant Home Staging East York
We had an unexpected helper while staging this little quirky house. A cat just invited himself in and checked if the job is being done well inside. Not too shy at all!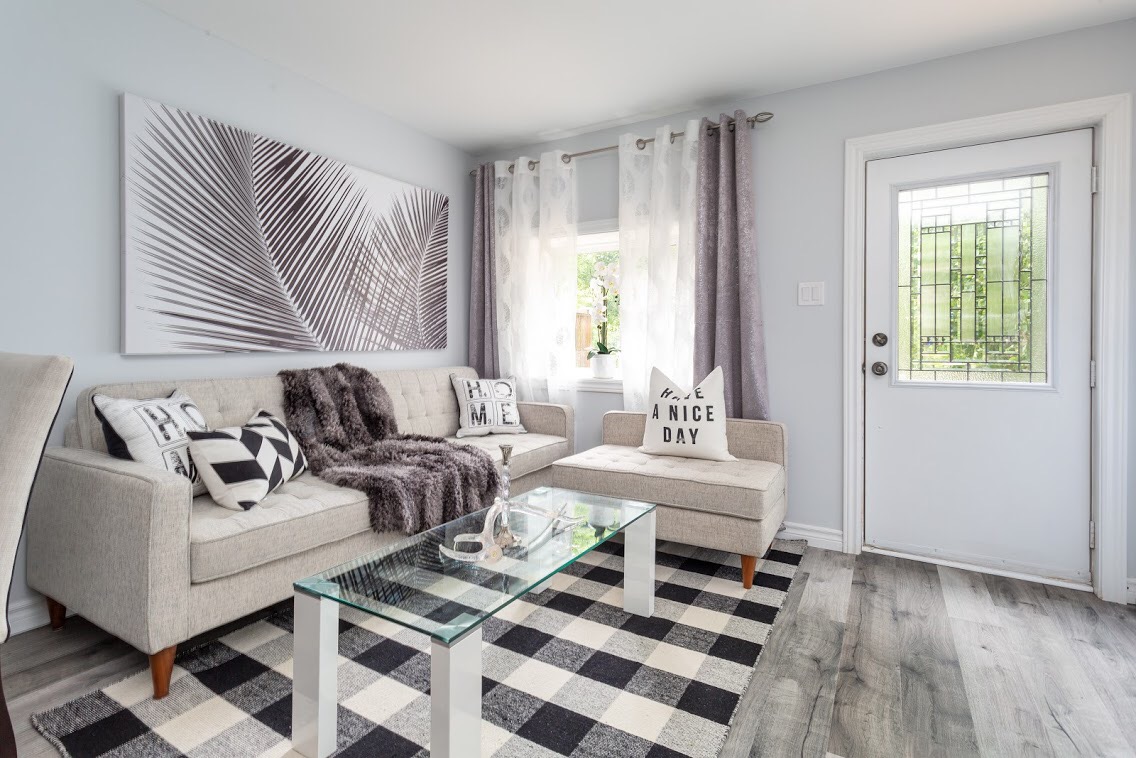 Vacant Home Staging East York